Nest tops the list for risk-related pension returns 
As one of the UK's leading workplace pension schemes, we make it our business to know how the average person feels about risk. Unsurprisingly, the wider working population is uncomfortable with investment volatility despite wanting to see their pension savings grow. In fact, nearly one in four of Nest's members would happily put their pension in a fund that was like an interest-paying bank account.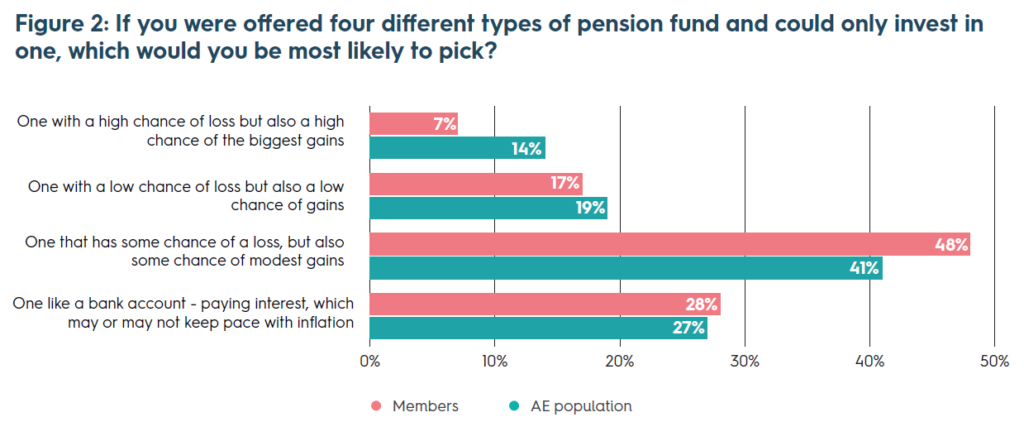 When choosing a workplace pension, it's vital for employers and their advisers to consider exactly how much investment risk their employees want to take. This is where using methods like the Sharpe ratio comes into play. The ratio, alongside other tools, can help determine a provider's approach to risk and whether the fund is overexposed to volatility.
The Sharpe ratio is calculated by subtracting the risk-free rate from the return of the portfolio and dividing that result by the standard deviation of the portfolio's excess return. The higher the ratio, the better – and vice versa. Although it isn't a perfect measure of risk and return, it is certainly the most commonly used. And for risk-averse investors, it's a crucial measure of liability.
Independent experts Defaqto assessed the main default workplace pension funds for performance, including using the all-important Sharpe ratio for risk-adjusted returns. On a five-year basis, Nest was found to be one of the best performing pension schemes with five-year returns of 7.9 per cent and a five-year Sharpe ratio of 0.97.
Interested in seeing how Defaqto ranked the main workplace pension providers for risk-related returns? Review their independent report for a full breakdown of scheme performance, alongside recommended measures to assess the capabilities of each provider.